PUERTO VALLARTA

IS THE NEW WEST COAST HOT SPOT!
Puerto Vallarta offers awesome beaches, pool parties, and insane nightlife making it a top choice for Spring Breakers year after year. Imagine a destination nestled between the Sierra Madre del Sur Mountains and Puerto Vallarta Bay, creating a picturesque paradise coupled with one of the wildest Spring Break party atmospheres around. It's a match made in heaven!
Why PUERTO VALLARTA for Spring Break 2022
The Spring Break hot spot on the West Coast!
Puerto Vallarta is back and ready to host Spring Break 2023 for thousands of students! Amazing beach and pool parties every day, world-class DJs, and stunning beaches and all-inclusive resorts set the scene for the best week of your life. This is Spring Break!
Unbelievable Nightlife at your doorstep
Puerto Vallarta offers some of the best clubs in all of North America, including La Santa, Chicabal, and Mandala. Enjoy the world-class venues and party all night alongside Spring Breakers from all over the US and worldwide.
Affordable All-Inclusive Accomodations
StudentCity offers beachfront accommodations at a student-friendly, all-inclusive resort in PV, the Friendly Vallarta. Located in the Hotel Zone, this resort's located in unmatched, just a short distance from the world class nightlife PV has on offer.
SPRING BREAK Puerto Vallarta HEADQUARTERS RESORT
What's included with a StudentCity Spring Break
Puerto Vallarta trip?
Your SAMPLE Spring Break Schedule!
WELCOME TO PUERTO VALLARTA
Check-in to the Resort
Opening party @ Mandala
POOL PARTY @ HEADQUARTERS FT. LIVE DJ
Day Party at Hotel
Night Event @ Chicabal
LIVE PERFORMANCE @ LA SANTA
Day Party at Hotel
Night Event @ La Santa
LIVE PERFORMANCE @ MANDALA
Day Party at Hotel
Night Event @ Mandala
FAREWELL PARTY!
Day Party at Hotel
Night Event @ La Santa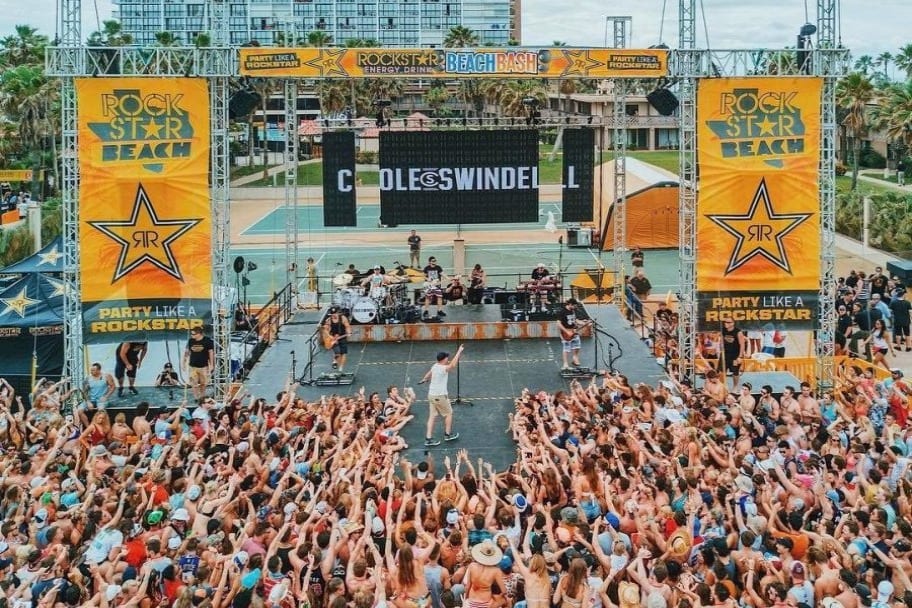 DEPARTURE
Hotel Check-out
Transfer to Airport
PLAN YOUR SPRING BREAK NOW!