Spring break is a monumental rite of passage for all college students and young adults across the world. Some even consider it to be the highlight of their college experience! A break from classes and everyday stresses is just what you need to refresh and recharge ready for a new semester. 
It can be stressful figuring out where exactly to go and where the best places are. With so much choice and variety, students often struggle to decide where is best to go and sometimes leave it too late to book anything. It's key to get your Spring Break trips booked nice and early, allowing you to get the most out of your trip.
Every year, here at StudentCity, we send over 20,000 travelers to amazing tropical destinations where they experience the wildest parties, beautiful beaches, and the best Spring Break all-inclusive resorts, so it's safe to say that we know what we're talking about. 
Looking for the hottest Spring Break destinations where you can find the best value for money trips? Look no further. 
Today we're going to take a look at the best Spring Break locations for 2022, including the best Spring Break hotels, all-inclusive resorts, and the best Spring Break packages.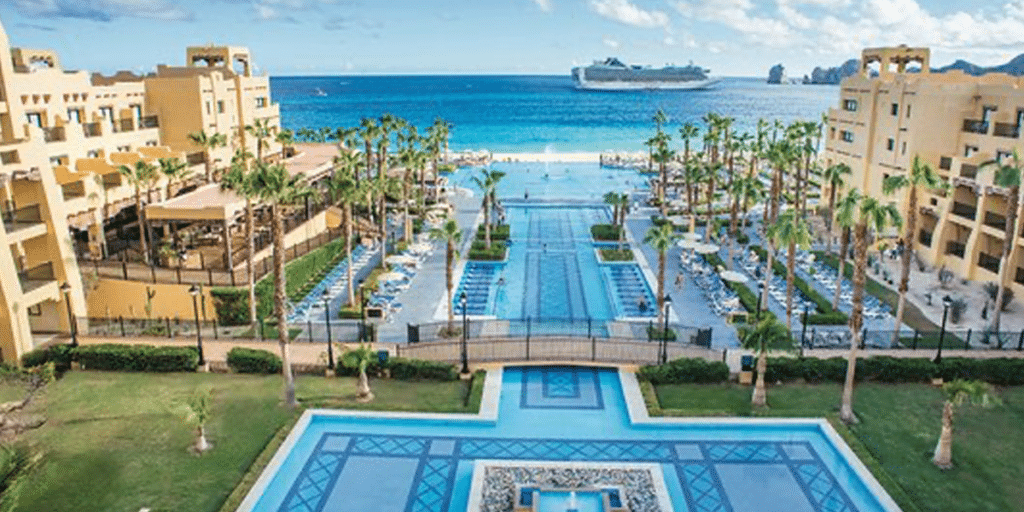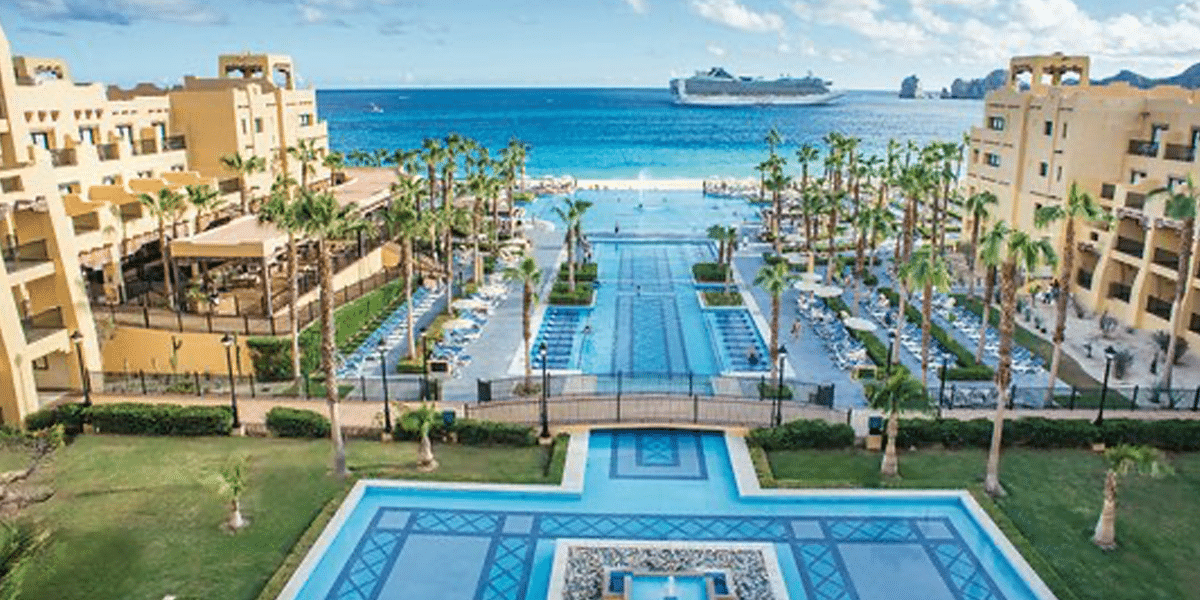 Cabo San Lucas has quickly become a Spring Break favorite in the United States. With an unbeatable combination of daytime activities and superior nightlife clubs, Cabo offers something different for every kind of traveler.
It has beautiful sites and scenery. Aside from the nightlife, it features beautiful turquoise blue waters at the stunning Madano Beach and the world-famous Cabo arches are just a stone's throw away. If sightseeing is your thing, this is the place to be.
The nightlife scene is vibrant and unmatched. There is something for everyone with a two-block stretch of restaurants, bars, and dance clubs that surround Plaza Bonita.
Pueblo Bonito Rose is our top pick for accommodation in Cabo San Lucas. The hotel features a prime beach location with amazing views of the famous arches and every suite comes with a balcony. This resort is also within walking distance of Cabo's best clubs, so it's perfect for party-goes and spring breakers.
Nassau, Bahamas is one of our favorite Spring Break destinations. If you're looking for a Spring Break packed with activities or one spent laying around on beautiful beaches, then Nassau is the place for you.
It is the most exclusive Spring Break destination. StudentCity has changed the game by taking over the destination and transforming it into the most exclusive Spring Break location. Here, you can enjoy the ultimate college party atmosphere whilst being immersed in the perfect tropical paradise.
The Paradise Beach Drive. Check out the world-famous Atlantis Hotel and more on Paradise Island.
It has unique nightlife experiences. In Nassau, you'll be able to enjoy exclusive Spring Break night events on Paradise Beach Drive with an open bar! Clubs in the StudentCity experience include Aura, Bond, John Watling's, Senor Frogs, Margaritaville, and MORE. You'll be able to visit the hottest clubs and enjoy unforgettable nights!

Resort takeovers. Offering the only student-exclusive Spring Break resort on the island, our headquarters hotel in Nassau gives you an experience unlike any other. We bring in our top DJs and MCs to create an unforgettable Spring Break part experience on the beaches of the Caribbean Sea… all included in your package!
Our headquarters hotel is the Breezes Bahamas Resort. Our travel packages include all-inclusive stays, alongside daily hotel entertainment. The resort features huge swimming pools and epic beach parties and is just a short bus ride from the airport and the Baha Mar Casino, making it the perfect destination for those wanting to fit as much in as possible!
Punta Cana, Dominican Republic
If you're looking for a Spring Break destination where you can relax with your friends in a beautiful, tropical setting and still party at the biggest clubs, then a Spring Break in Dominican Republic Punta Cana could be your spot!
Punta Cana is renowned for being one of the most epic Spring Break destinations for college students across the globe. Here, you'll be able to take advantage of the warm subtropical climate and party on some of the most breath-taking coral sand beaches in the world. Punta Cana gets BIGGER and BETTER every year!

There are plenty of exclusive parties and events. Enjoy days full of entertainment with wild pool and beach parties. You'll be able to dance the night away in the hottest clubs and take advantage of the best Punta Cana Spring Break Concerts, featuring incredible headliners and DJs from across the globe.

Punta Cana Spring Break Packages are affordable. You'll be able to get your hands on a great value deal by staying in beautiful luxury suites of 1-2 bedrooms at a fraction of the cost. Our StudentCity resort also features excellent hospitality, amazing views, and plenty of bars and restaurants to choose from.
Grand Palladium Punta Cana Resort & Spa
Meliá Punta Cana Beach Resort
Iberostar Grand Bávaro
Hotel Riu Republica
Barceló Bávaro Palace
With a StudentCity Spring Break package, you'll be able to enjoy impeccable hotel service with high-quality and affordable food and drinks.
Cancun is the ultimate home of Spring Break. From StudentCity day parties in our headquarters hotel to our very own EDM festival and inception fest, Cancun, Mexico is a hotspot for those looking to unwind over the Spring Break.
It has been rated the #1 international Spring Break destination. Cancun is the mecca of Spring Break. Boasting unrivaled beaches, out-of-this-world pool parties, and world-class DJ's headlining inception festivals every night, Cancun is the place to be. To make things even better, most resorts are all-inclusive and ready to set the scene for the best week of your life!
The Inception Festival 2022. Inception Music Festival is the world's largest spring break event, bringing in thousands of spring breakers and tourists from all across the world. With night and day events spanning across 30 days, these parties headline talent at the best clubs and resorts in Cancun and are guaranteed to be the highlight of your Spring Break experience.
Cancun is the home of MTV Spring Break. MTV announced StudentCity as their official travel partner and together, we provide all-inclusive travel packages with exclusive access to MTV Spring Break events. You'll be able to enjoy performances, celeb appearances and so much more during MTV Spring Break.
Cancun has some of the best hotel options for the Spring Break experience. If you're wanting to go BIG our headquarter hotels offer a party like no other, featuring day parties and regular celeb performances.
The Occidental Caribe is the spring break headquarters resort and is our top pick when it comes to accommodation. Not only does it have the largest pool in Cancun (1/4 mile long… that's long, right?) but it also hosts Beach parties every day at Oasis Beach Club.
Just a short bus ride away from Cancun's best clubs, this resort is a spring breaker favorite.
So, there you have it. Our best spring break inclusive resort packages. Spring break only comes around once a year and we're here to make sure you get the absolute most out of your trip.
StudentCity Spring Break packages are affordable, safe and the key to having the best week of the year.
What's included in a StudentCity trip?
With a StudentCity trip, you can enjoy:
Round-trip group airfare
Ground transfers
Party passes for the best events
All-inclusive hotel
Epic day parties
24hr StudentCity team support
Are you ready to have the best Spring Break of your life?
Whatever you're looking for (even if it's an all-inclusive college spring break) we guarantee we have the perfect break for you. From day and night festivals to stunning beaches and scenery, you can choose your favorite break today by clicking here!
Still undecided on where to travel? Speak to our expert team today and let us design you a bespoke and tailored spring break plan at amazing value prices.
Additional Read- Why Should I Book My Spring Break Trip Early?